What are the themes available?
KISS comes with 6 pre-defined themes:
Light theme, which is the theme enabled by default
Semi-transparent theme, a small deviation from the light theme which lets you see part of your wallpaper
Transparent theme, where you can completely see the wallpaper, but might have issues reading your app names on dark wallpapers
Dark theme, if you like vampires and low luminosity
Dark-semi-transparent theme, to dim your wallpaper
Dark transparent theme, for really light wallpapers
Not all themes will work correctly with all wallpapers, make sure you pick a theme that you like, and that doesn't block legibility!
To change your theme, click ⋮, KISS Settings, User interface, Theme interface.
Below is a preview of the built-in themes.
Light theme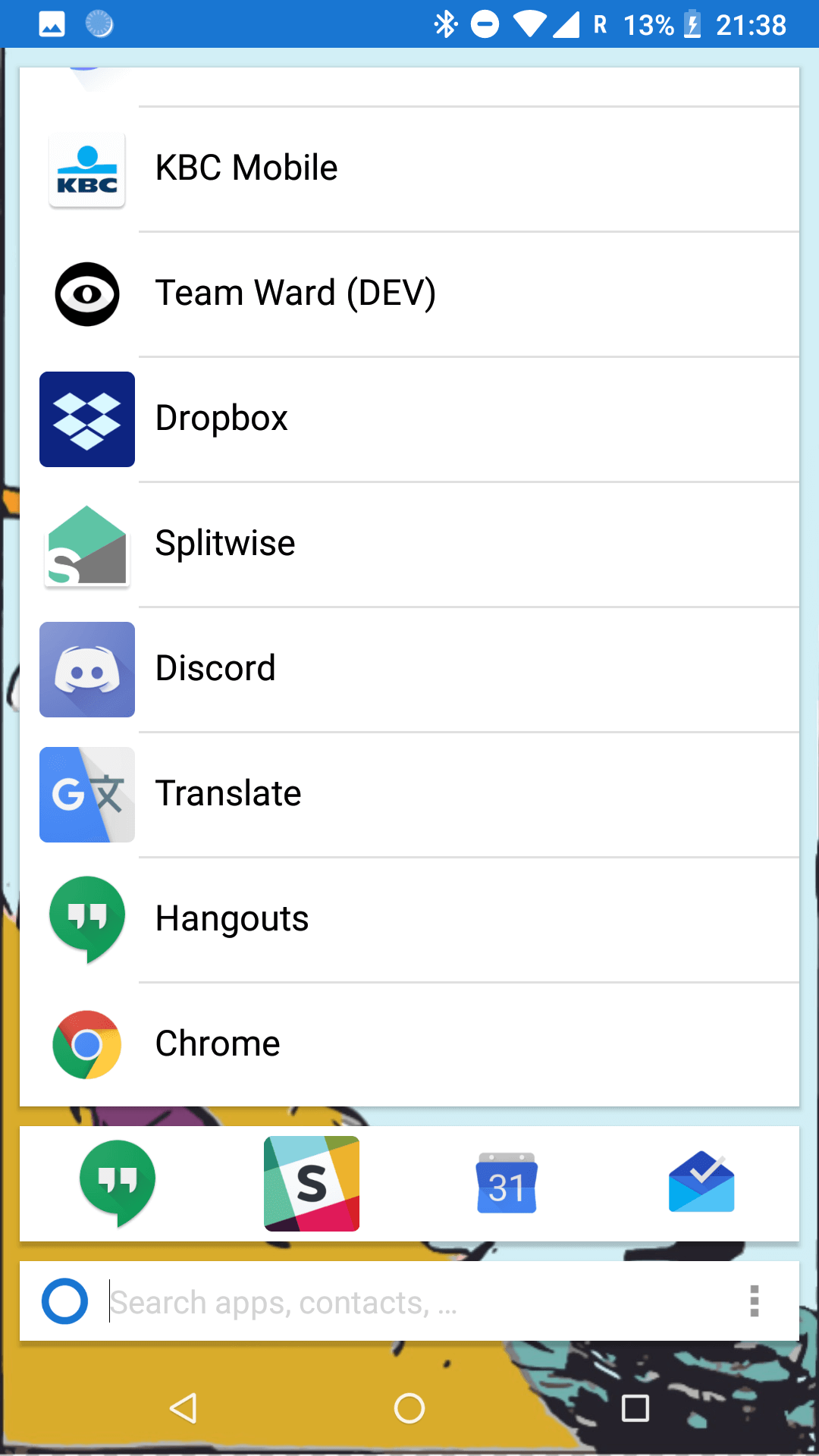 Semi-transparent theme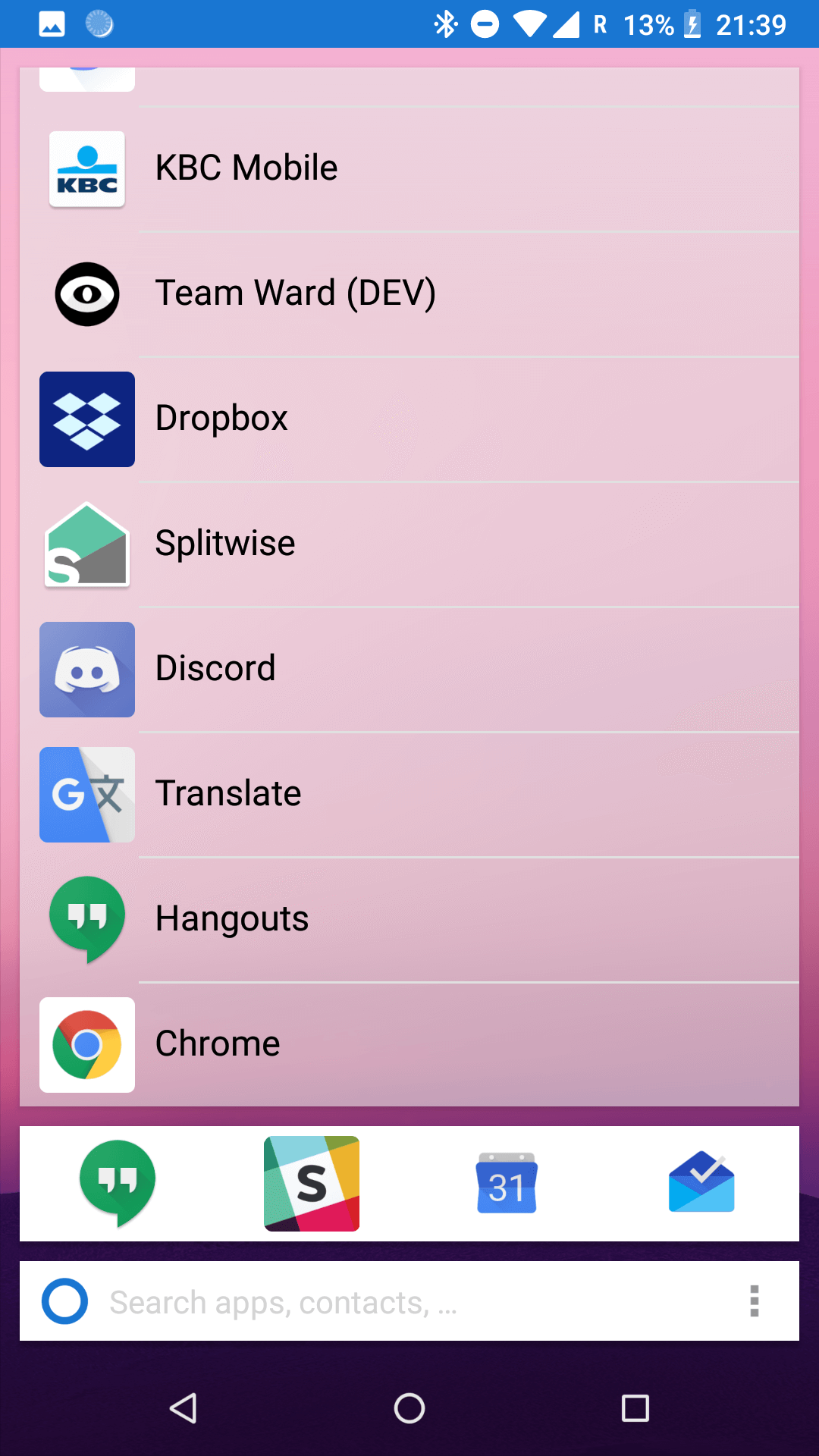 Transparent theme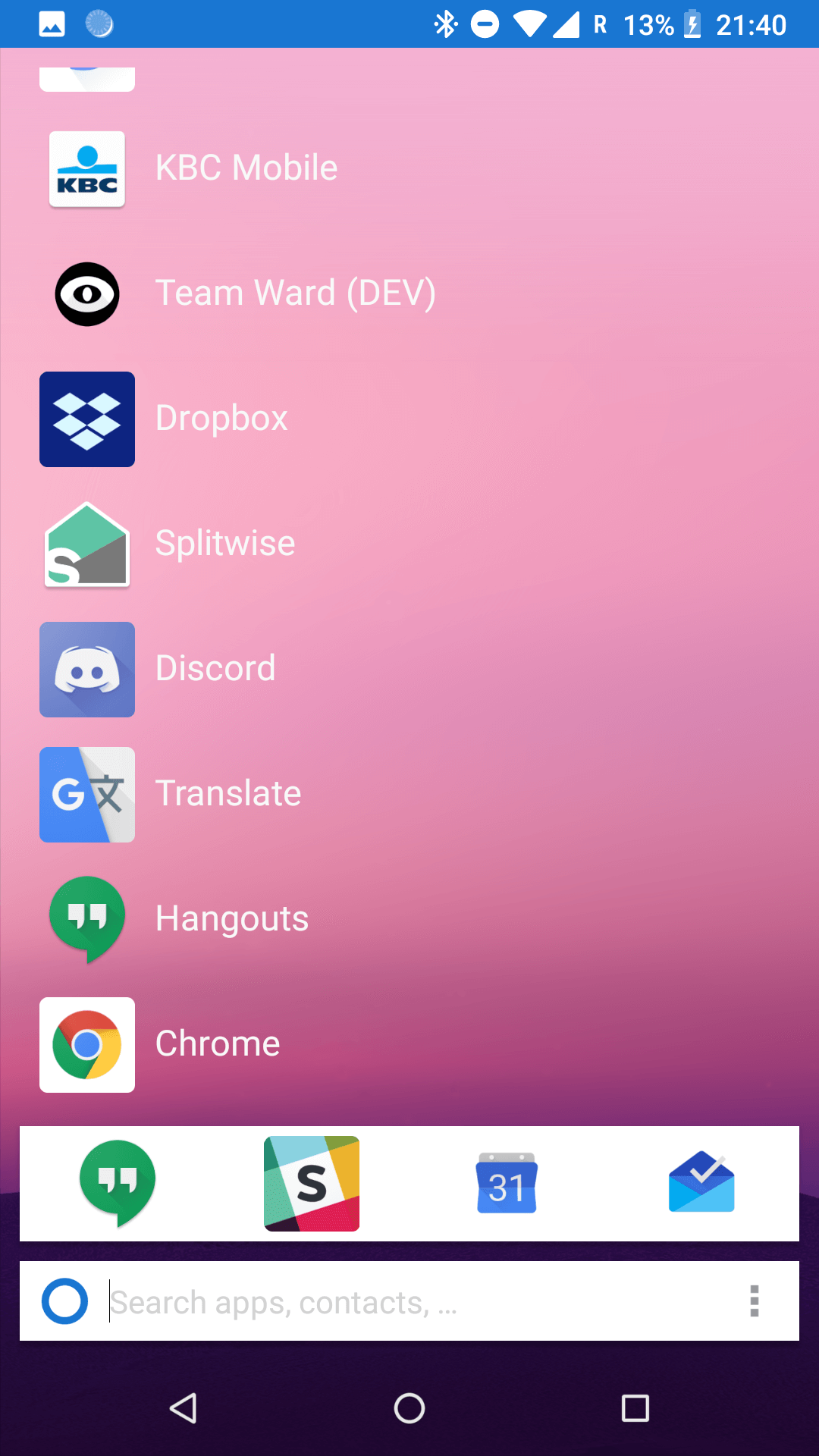 Dark theme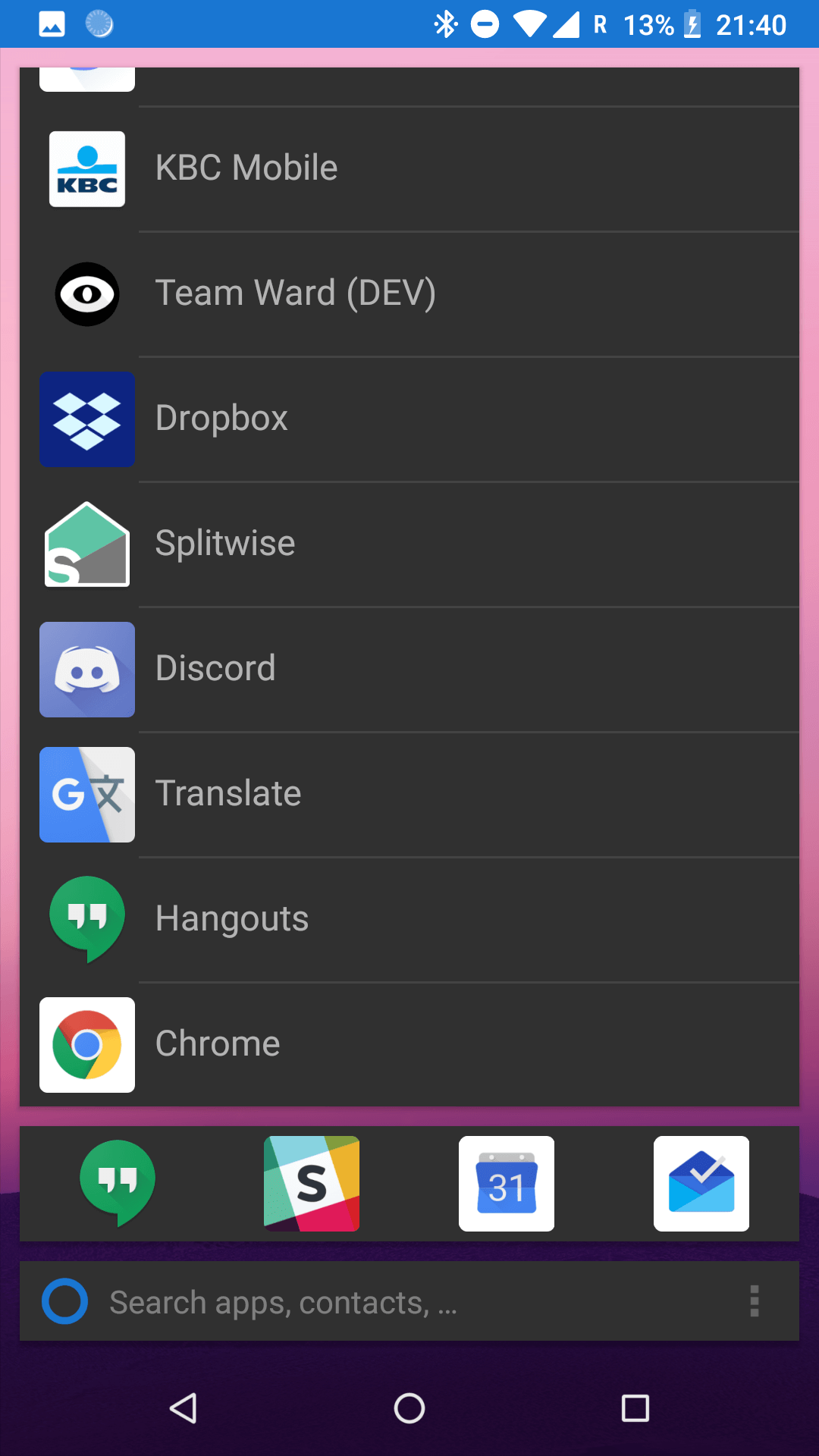 Dark-semi-transparent theme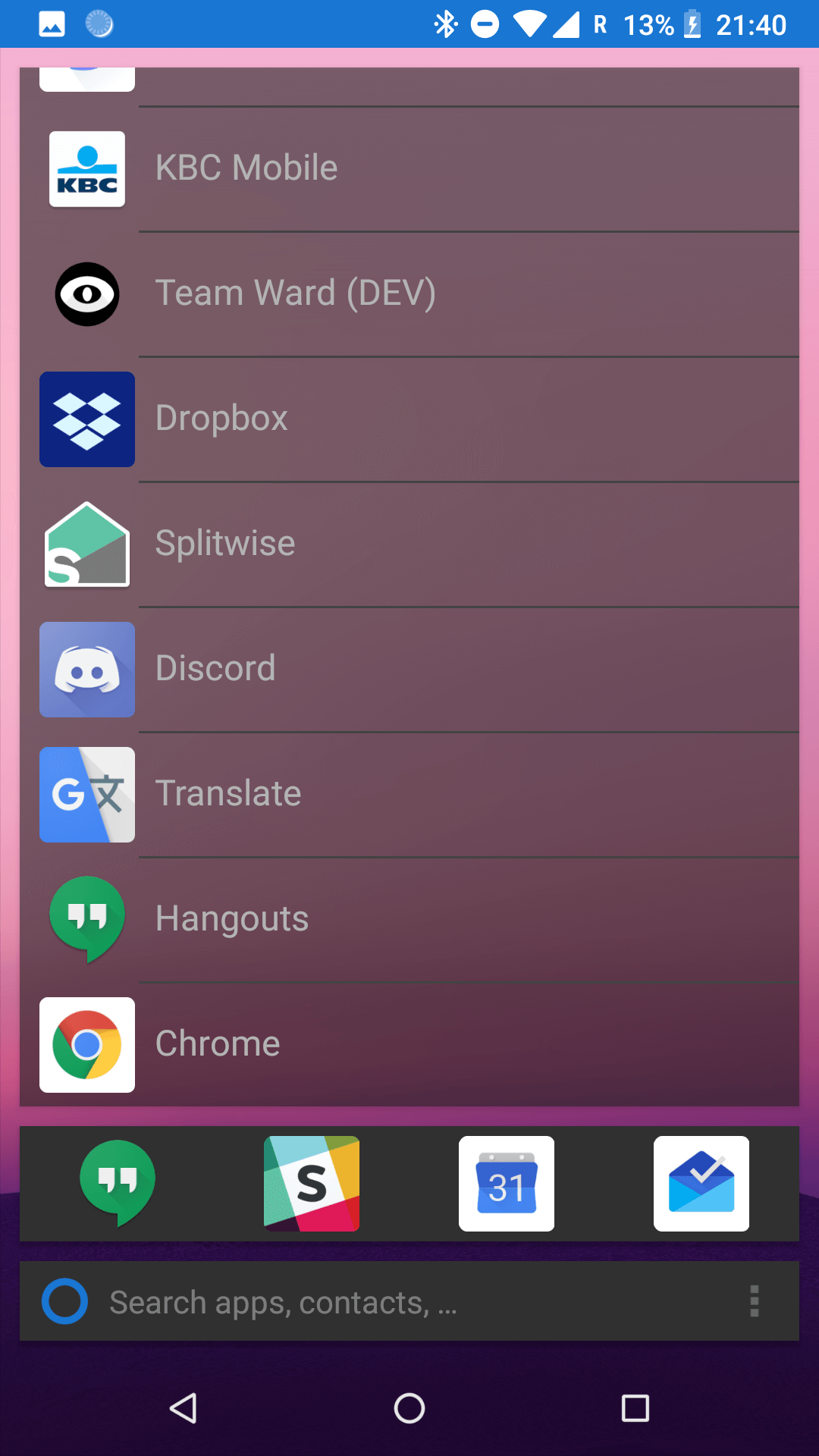 Dark transparent theme